Take your students on an exciting journey to make their very own 12 shot stop motion animation movie. This course includes stop motion kits delivered straight to your school.
BrickFlicks 
Space Force Stop Motion Package
Due to increasing demand, this year we are introducing our BrickFlicks online! It is based on our 20+ years of experience teaching as well as our lifelong passion with the art-form. With this course you will learn all the basic elements that go into making a short movie by following us as we make ours.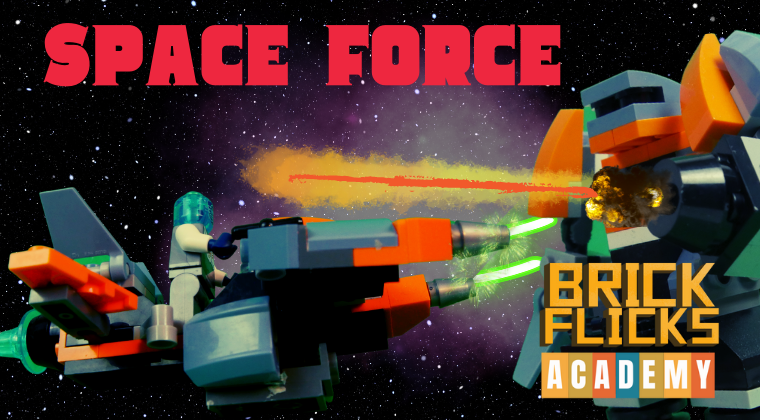 We refer to the animation style that we use as Brickflicks, it is essentially storytelling using a combination of stop motion animation, LEGO and a variety of mixed materials. We aim to use material that you would find around the home or is ease to attain.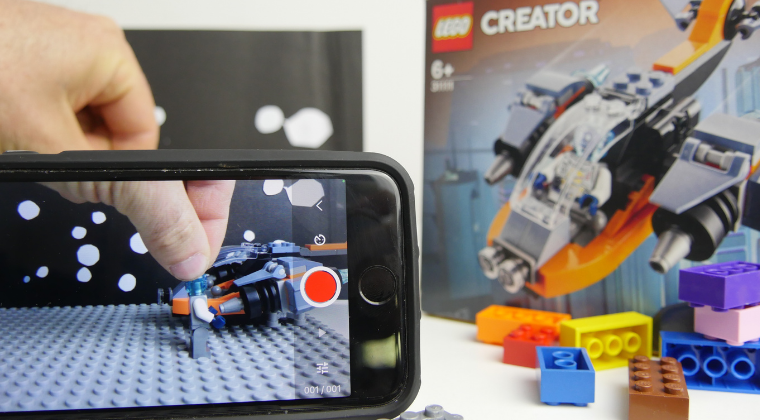 The stop motion kit is delivered to your school and includes a LEGO Creator Set, LEGO blocks, base plates, materials, accessories, online tutorials, downloadable resources as well as a suite of practical activities and online support throughout. 
What is included in the package?
 Stop Motion Kit
1x LEGO Cyber Drone Creator set
2x coloured LEGO baseplates
1x customised space set background Assorted LEGO Bricks
A Class set of 30 x A4 Certificates
Online Course access 
Space Force Course – an easy to follow, step by step online course of video tutorials to use in the classroom. Students will learn different animation techniques by creating a short movie. They will also learn how to use storyboards, how to build a set, how to animate characters and objects with simple materials and how to edit their final movie.

Mobile Devices
This will require a mobile device with the Stop Motion Studio app downloaded onto it. 
Space force
Build your on stop motion movie
Stop motion kit delivered to your door

365 days access to online tutorials

Online resources

Online support
Meet Your Instructor
Dave Sheehan
The BrickFlicks team has over 15 years of experience delivering workshops to children in Stop Motion, Music, and Digital Media. BrickFlicks tutor Dave Sheehan has been creating fun and educational content for children of all ages since 2014, and has delivered BrickFlicks workshops to children in school & venues all over Ireland including The Ark Childrens Cultural Centre, Dublin, Riverbank Arts and Solstice Arts. The Academy is a fun, safe place for children to learn new skills and share their work with the BrickFlicks animators. All content is specific to the age category (8-12 years) and designed to engage this group.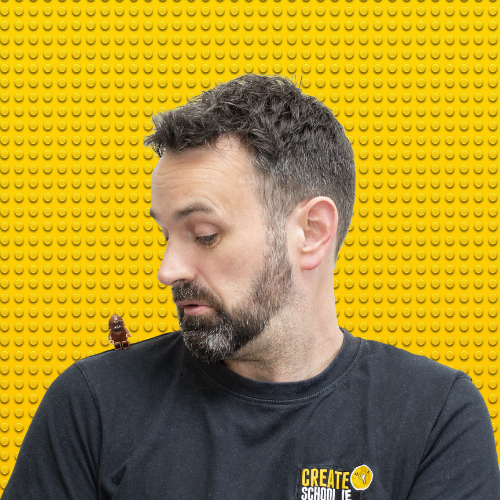 Information for this course
What you need to access this course
1. A mobile device (smartphone or tablet) for each group of 2-3 students
2. Stop Motion Studio Pro app (€5.99) downloaded.
3. Storage space on the device
4. A laptop connected to your classroom projector with speakers for the tutor to talk to the class and perform live demonstrations
What App does this course use?
This course uses Stop Motion Studio Pro. We Strongly recommend you use the paid version as it will be required at certain stages throughout the course.
Please make sure you can download the latest version of the app and that the operating system of your device is up to date.
Older operating systems or devices may not be compatible anymore with the new version of the app.
Additional Resources
Alongside the videos, this course includes downloadable teacher resources : templates, backgrounds & storyboards.
What do I get with the course?
Along with getting advice and live demonstrations from an experienced tutor, you also get a Stop Motion Kit with lego packs, mini-figure, base plate, background & certificate.
Safety
BrickFlicks is part of Createschool – A team of passionate dedicated professionals with over 20 years of experience in delivering workshops to young people.
We are all Garda vetted and comply with the child protection GDPR. To find out more read our Quality Assurance manual here – https://createschool.eu.teamwork.com/spaces/quality-assurance-manual-online-learning-2020/page/1001-quality-assurance-manual-online-learning
Minimum age
Suitable for Senior Primary classes: ages 8yrs +
Do I get a Certificate with this course?
Yes. You get a Certificate with each Student delivered to your school with the Stop Motion Kits.
Get your class to create their own version of our stop motion movie using storyboards, camera angles, set building and lots and lots of creativity.